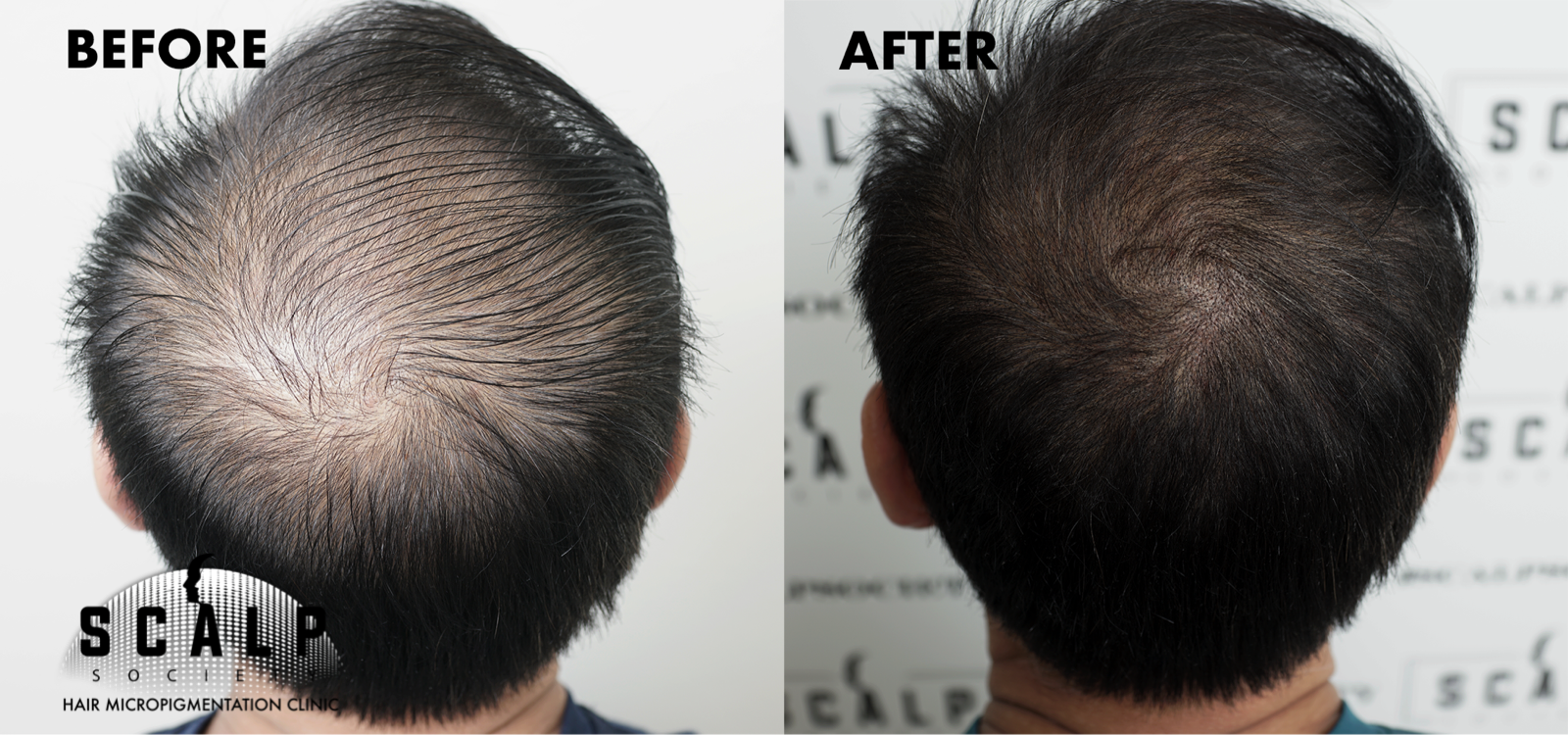 "MY HAIR STARTED THINNING ABOUT 15 YEARS AGO AND MADE ME VERY SELF CONSCIOUS ABOUT MYSELF. WHEN I FINALLY DECIDED TO DO SOMETHING ABOUT IT, I WAS SO GLAD I FOUND SCALP SOCIETY BECAUSE THEY DID SUCH AN AMAZING JOB! I FEEL SO MUCH BETTER ABOUT MYSELF. THEY WERE INCREDIBLY PROFESSIONAL AND WERE VERY METICULOUS IN THEIR CRAFT. I WOULD RECOMMEND THEM A+++!!" - San Jose, CA
"I HAD A REALLY BAD SCAR FROM A HAIR TRANSPLANT WHEN I WAS 30. FORTUNATELY I HEARD ABOUT SCALP MICRO-PIGMENTATION FROM ONE OF MY CLOSE FRIENDS AND THAT EVENTUALLY LED ME TO FINDING BOSCO AND KEN AT SCALP SOCIETY. THEY WERE INCREDIBLY KNOWLEDGABLE AND THOROUGHLY EXPLAINED EVERYTHING I NEEDED TO KNOW TO MAKE A DECISION. IN THE END, I'M SO GLAD I DECIDED TO GET IT DOWN BECAUSE IT TURNED OUT GREAT!" - San Francisco
"I contacted Ken and Bosco in August about getting SMP done. It all started in 2015 when I realized my hair started to thin and then it eventually led to male pattern baldness. I've looked into getting hair transplant procedure but I didn't like side effects that came with it or the process and also used Nioxin scalp therapy for 2 years with no results.

Ken and Bosco were very informative on the process of SMP and reassured me that I would regain my youth! I followed them on IG after the first phone call with Ken and seeing the procedures that were done on other clients, I've gained more interest.

I went in to get my consultation on 1/2/17 and decided to get the procedure right then and there, as I've felt comfortable and trusting in the two step process of SMP.
I received my second session on 1/11/7 and it looks amazing! I'm so glad I went with Ken and Bosco for this treatment as they've surpassed my expectations. I would recommend them to anyone looking for a solution for hair loss." - Oakland, CA
"Now that I've gotten it done, I don't even remember where my real hair starts and where I got the SMP treatment. I have to pull out a picture in order to remember that I was once bald.
Bosco and Ken are stand up guys who are passionate in what they do and you can see it in their work. I've shopped around different SMP clinics a long time before I decided to go with Scalp Society because you can see the artistic ability in their past work and I'm so glad I did." - San Jose, CA